Welcome to Motabitz
Affordable Motor Spares & Accessories in Hull
Motabitz Affordable Motor Spares & Accessories is a family-run local business which was established on the 1st July 1995 and is now going into its 21st year. For years we have been providing a massive range of high quality automotive parts and accessories at affordable prices.
Whatever it is you're looking for, Motabitz stocks a wide range of products guaranteed to suit your needs. Please explore our website, and if you find something of interest then please don't hesitate to get in touch.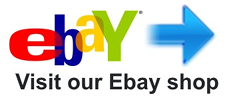 Like Motabitz for the Latest Deals!