Motor Spares
We stock a full range of Automotive Spares at Affordable Prices, and for components we don't stock we can normally order and have in stock in 1 hour. For components that are not readily available, same day delivery is possible if ordered before noon.
Parts
Alternators
Belts, Chains & Tensioners
Brake Friction
Brake Hydraulic
CV Boots, Joints, Driveshafts
Cables
Clutch Hydraulics
Clutch Kits
EGR Valves
Exhausts
Fuel Tanks
Gaskets & Seals
Heater Valves & Resistors
Ignition Components
Mountings, Bolts & Bushes
Radiators
Service Parts
Starter Motors
Steering Components
Suspension Components
Switches & Sensors
Thermostats
Water Pumps
Wheel Bearings
Brands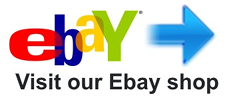 Like Motabitz for the Latest Deals!