Oils - Oil & Additives
We stock a large range of Motor Oils & Additives from Comma Classic 20W50 to the latest grade of 5W20 for the Ford EcoBoost Engine.
We stock Oils for Motorcycles, Cars and Light Commercial Vehicles.
We stock CarLube and CarLube R Motor Oils in Mineral, Semi and Fully Synthetic in 1 and 5 Litre Quantities.
From Engine Stop Leaks to Engine Wear Protectors.
2 Stroke
Chainsaw Oil
Engine Flush
Engine Oil
Garden Machinery Oil
Gearbox Treatment
Hydraulic Valve Lifter Treatment
Oil Treatment
Power Steering Stop Leak
Stop Leak
Stop Smoke
0W20
10W40
15W40
5W20
5W30
5W40
10W30
0W40
0W60
Brands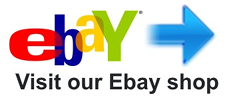 Like Motabitz for the Latest Deals!